My friend John just sent me this free movie site, and I've been watching a lot of stuff on it lately. I'm not associated with them or anything, just spreading the love… pretty great if you're cheap like me and don't like to pay for a bunch of subscription services.
If you end up finding cool movies on there, will you send me some recommendations back? Here are a couple of mine.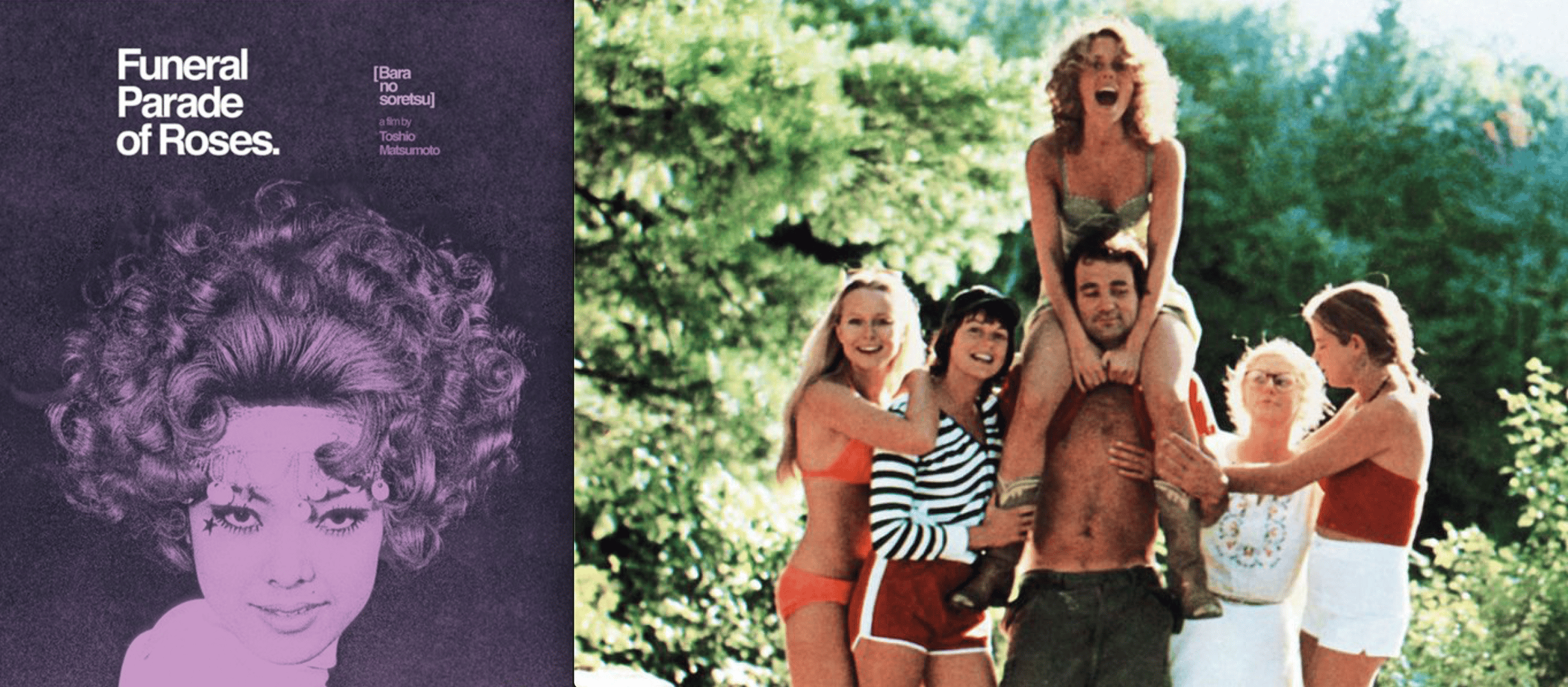 FUNERAL PARADE OF ROSES:
https://www3.bflix.to/movie/funeral-parade-of-roses-k3jz9/z1r189w
MEATBALLS:
https://www3.bflix.to/movie/meatballs-yqjj0/zl067mw
Also if you're interested, here are the first two pages of my script. (I've unfortunately had to work super hard on non-visual things lately.) Right click and "open image in new tab" if you want to make it bigger.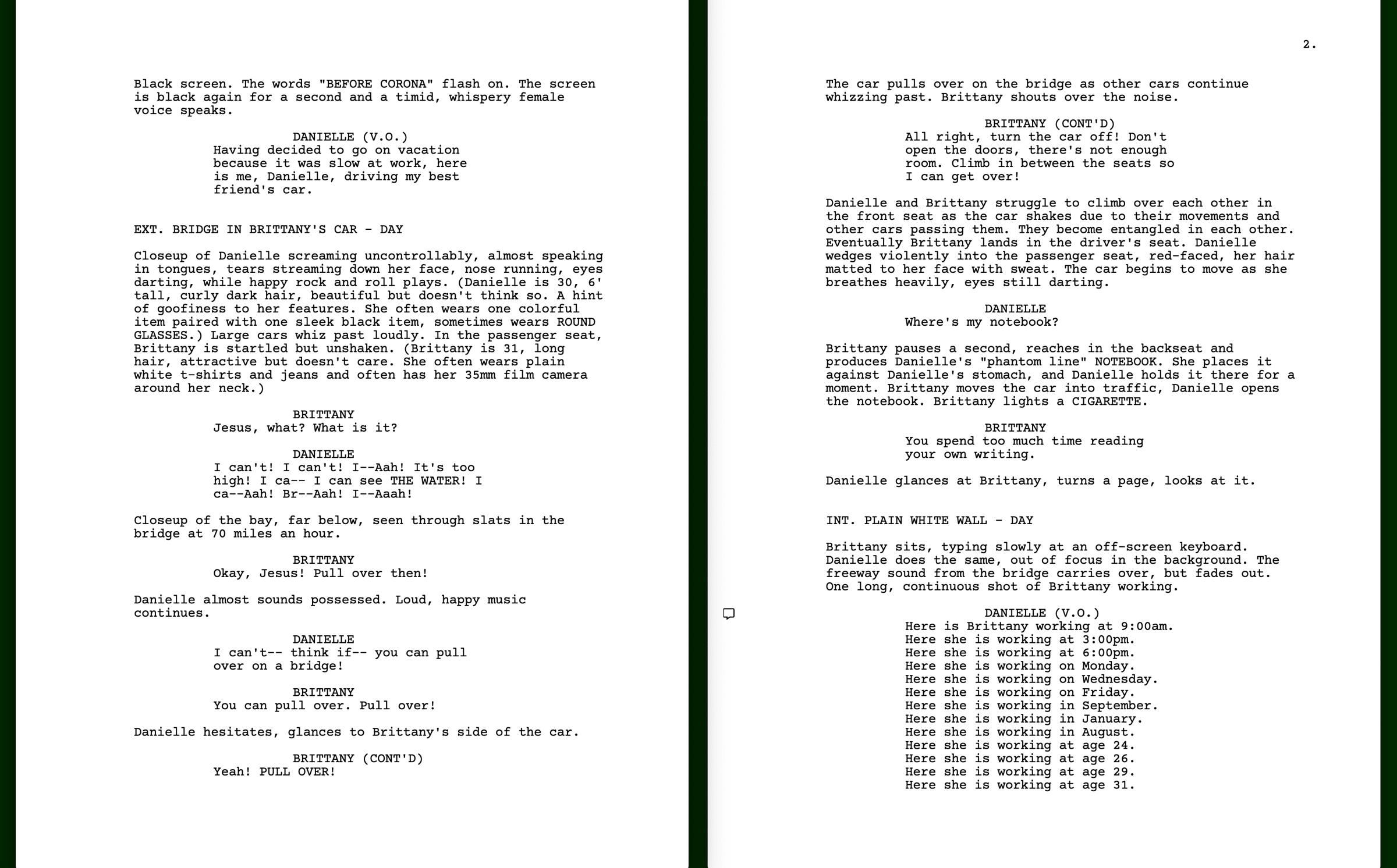 Also I thought it'd be cool to highlight people I like who you may not have heard about in these emails.
Check out the films of Jodie Mack. She's @jodiemack on Instagram.
PS: If you do that free movie site, I would recommend installing these pop-up blockers to Chrome first.
https://chrome.google.com/webstore/detail/pop-up-blocker-for-chrome/bkkbcggnhapdmkeljlodobbkopceiche?hl=enhttps://www3.bflix.to/movie/funeral-parade-of-roses-k3jz9/z1r189w
https://chrome.google.com/webstore/detail/adblock-for-youtube/cmedhionkhpnakcndndgjdbohmhepckk
Thanks for reading,
Ryan